Terilyn Bowman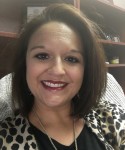 Email
General Lines Agent
I have been in the insurance industry since 2000, and with Willingham Insurance since 2006. I pride myself on the customer service I provide not only to my clients but my prospective clients. I am licensed in Texas to sell property and casualty as well as life and health insurance. I have become a Sales Specialist in several areas of insurance (life, health, home, etc...). As an insurance agent I stay up to date on the rules and regulations that change over time both within each company and Texas laws.
While I moved around to varies places in Texas as well as to Arkansas for two years while growing up my family came back to our roots here in Ballinger before I started high school. Both my husband and I graduated from Ballinger High School back in 1996 and 1998. Cord and I have been married since 1999 and have two very active college school kids that keep us on our toes and very busy. We are both very proud of our children and all that they have accomplished so far and can't wait to see what their future holds.
I have had the pleasure to serve on numerous community/school boards and committees as well as work on different events held in Ballinger over the past several years. Some of these boards include the Ballinger Parks Board (president), Ballinger Education Foundation Board, School Site-Based Committees, Ballinger Chamber of Commerce, Ballinger Bearcat Athletic Booster Club and others. I had the pleasure of being part of the Imagination Station Playground build that was completed in April of 2013. This playground was built so that all children in Ballinger and the surrounding areas would have a safe place to play no matter their abilities. In addition to the playground, I have worked on the Ethnic Festival, Cook-Offs, and the Rough Country Gray Fox Hunt. Each of these events, boards, and committees has allowed me the opportunity to give back to the community and allowed to me meet new people and make great friendships.
I am very proud to be part of Ballinger (The Greatest Little Town in Texas) and Willingham Insurance Agency, LLP. We are here to serve all your insurance needs from personal, commercial, farm & ranch insurance to life and health insurance. Here at Willingham Insurance, we represent several of the most well-known insurance carriers out there. This allows us to find the right coverage for you at the right price.