Mark Willingham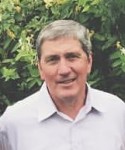 Email
Owner / Partner
I moved home to Ballinger in 1994 to join my father in the agency and in 2007 bought it upon his retirement. This agency has been serving Ballinger and the surrounding communities since 1903. You could say that the location and name may have changed but the service has not. We take pride in the fact that the agency has been serving our community for over 100 years and we look forward to many more.
I have just recently finished my 2 year term as President of SBMP, Inc. Today, SBMP, Inc. consists of more than 22 individually owned insurance agencies with 32 locations throughout the state of Texas. SBMP's geographic spread and combined agency premium volumes have attracted the attention of some of the most sought after insurance carriers in the marketplace today. Our geographic region is bordered to the North by Floydada in the Texas Panhandle, to the South by Richmond, to the East by Tyler and to the West by Midland in Texas' Oil and Gas Basin. With all of that spread, SBMP, Inc. covers nearly all of Texas.
My wife and I are both 1981 graduates of Ballinger High School and 1985 graduates of Texas Tech University. She holds an education degree and I graduated with a BBA in Finance. After college we married and moved to Austin for about 10 years before coming home. In the 23 years that I have been back I have seen all 3 of my daughters graduate from BHS and go on to graduate college. Two graduated from Texas Tech University with one of them gaining a Master's degree and the other one just now starting her Master's. They are both still in Lubbock. My middle child graduated from Dallas Baptist University and is still in the Dallas area. On an exciting note, both my older daughters are expecting and they are only about 3 weeks apart on their due dates. Lisa and I just celebrated 32 years of marriage and are so excited to be grandparents!
I have served on many boards in the community such as the Chamber of Commerce, Ballinger Industrial Board President, Finance Committee of First Baptist Church, Colorado River Bikefest Chairman, Friends of Scouting Chair as well as many other community events and programs. I am proud of my agency and the support we give to the community. I believe it is my duty to give back to the town of Ballinger that has helped my wife and I raise three wonderful daughters through its wonderful school system and multitude of programs from sports and academics to the band and drama club to all things in between.
I welcome you to get to know us and how we can help with all your insurance needs from business insurance to home, auto and farm and ranch, we do it all.